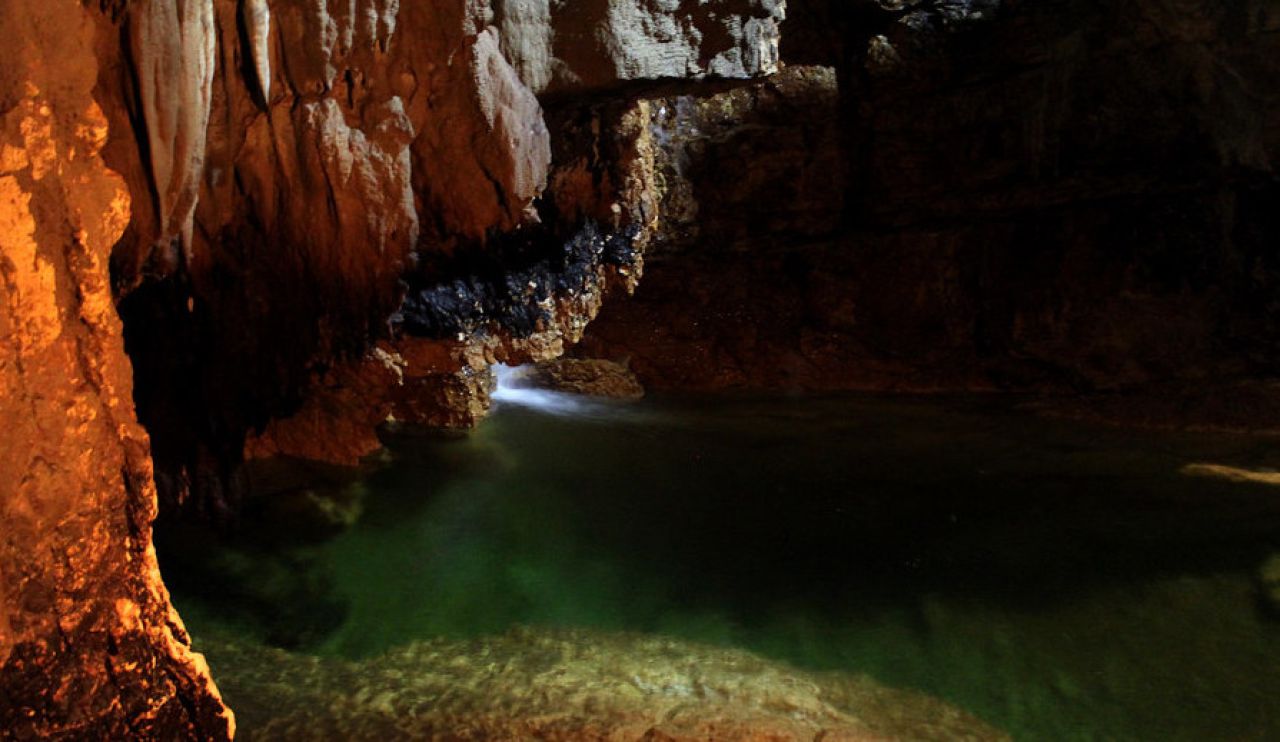 In the heart of the Sirente-Velino Regional Natural Park lies a true natural treasure: the enchanting Stiffe Caves. These karst formations are unique in Italy due to their formation, as they arise on an "active resurgence". This means that here a river emerges on the surface after having traveled an underground stretch, offering a spectacular view for exploration and adventure enthusiasts.
The Stiffe Caves are located in the municipality of San Demetrio ne' Vestini, a few kilometers from the village of Santo Stefano di Sessanio, and were discovered in the 1950s. Despite this, it was only in the early 1990s that a first route was opened to the public, which now extends for about a kilometer, crossing stalactites, stalagmites, underground lakes, waterfalls and narrow passages.
The tourist itinerary, which can only be done with a guide, runs for more than 700 meters and includes a visit to the Silence Hall, where the river tends to dry up and the sound of its flow is less intense. Continuing on, you reach the Waterfall Hall, which houses a waterfall about 30 meters high, and the Concreations and Black Lake Hall, where you can admire a black-colored water expanse. The recently opened Last Waterfall Hall houses a waterfall that, after a 25-meter jump, falls into a 5-meter deep pond.
Next to the Caves is also the Vincenzo Rivera Speleology Museum, the first rector of the University of L'Aquila. This museum showcases archaeological artifacts found in the area, such as the intact skeleton of an ancient cave bear, and sections dedicated to paleontology, mineralogy, and geology.